Introduction
Driver cleaner enables you to completely clean the software and driver entries that were at any time installed for a device. The software and drivers are categorized by their device class. Most entries are automatically backed up, but some are technically not possible.

Installed drivers
By default, all drivers are listed. If you only want to list drivers that are currently installed, you can click 1 and Installed drivers 2. This will take quite some time as all drivers need to be checked.

Cleaning
Select the driver you want to clean in 1 and wait until all entries are found. You can clean the entries from your computer by clicking Clean 2.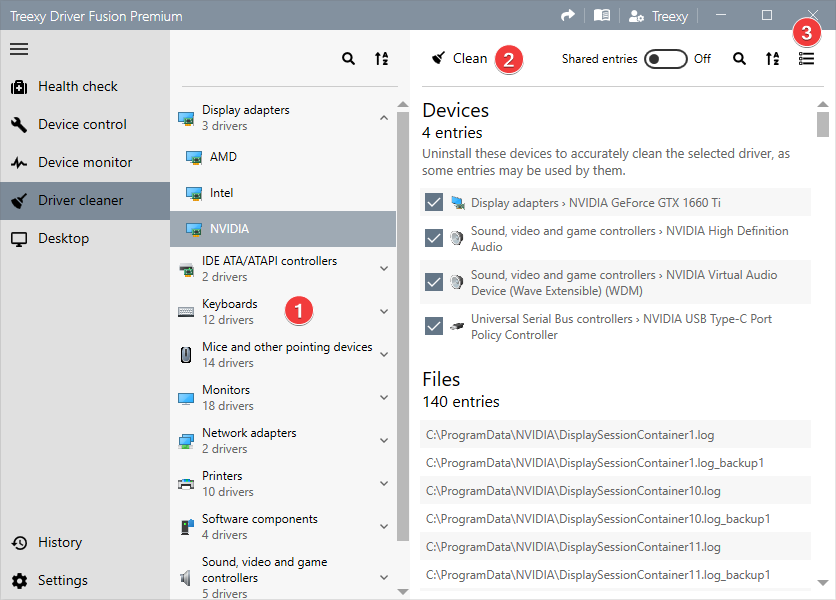 If you want to change which entries are cleaned, you can click 3 and uncheck the entries you don't want to clean.