How to disable automatic driver updates in Windows 10 and 11
January 11
A common problem with Windows 10 and 11 is the forced download and installation of driver updates through Windows Update. In previous Windows versions you were presented with a list of driver updates and could uncheck an update if you wanted to. While this might seem useful for users that never update their drivers, there are several reasons why you don't want Microsoft to control the drivers installed on your computer:
You want to use an older driver because it works better.
You have software installed that relies on another driver.
You encounter problems caused by the driver from Windows Update.
You have a newer driver than the driver provided through Windows Update.
Because driver updates are enforced by Microsoft, you cannot use another driver as Windows Update will download and install the same driver again.
With Driver Fusion, you can disable automatic driver updates in Windows 10 and 11. Open Settings 1 and Advanced 2, and then change the Driver installation behavior from Windows Update 3 to Never install driver software from Windows Update. You need to restart your computer for the changes to take effect.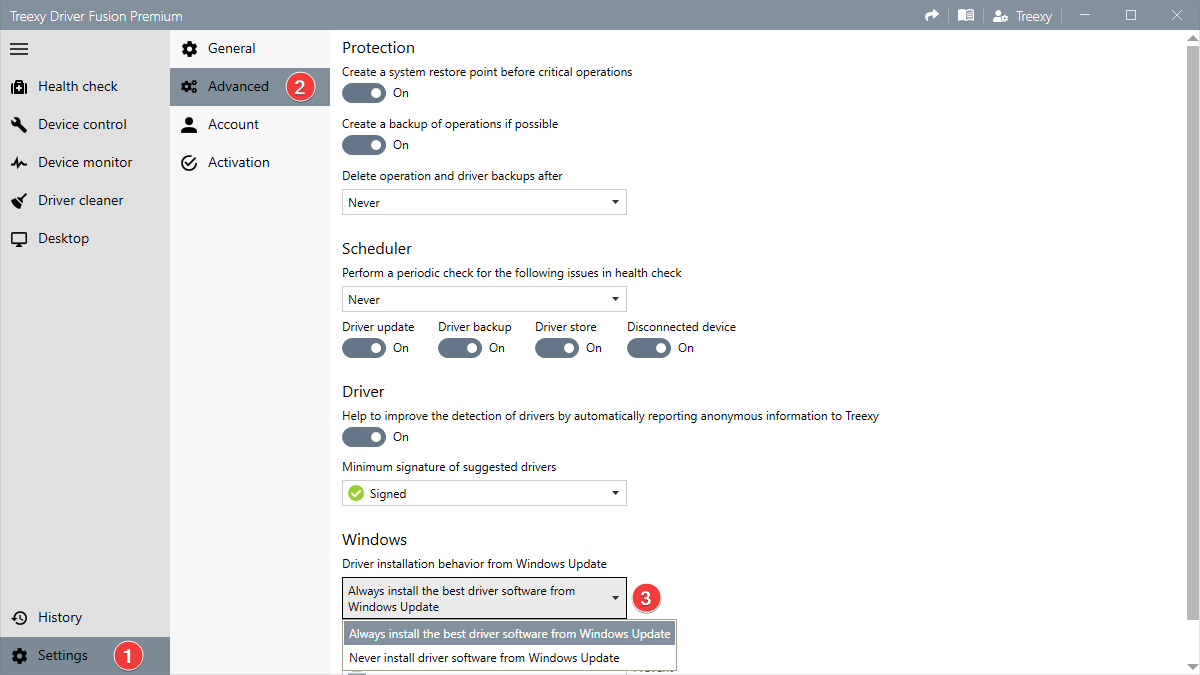 You can use Driver Fusion to update the drivers you want. You're always in full control.