Receiving your order
After your order, you'll receive a confirmation email with a download link 1 to the installer and a product key 2. The product key is required to activate the product you ordered.

In this email you can also find how the charge will appear on your bill 3. You may receive a separate email to help you recognize the charge. This is just a reminder and not a second charge.

Creating an account
To activate a product, you must first add an account. If you previously created an account, you can sign in and proceed with activating your product key.
You can create a new account by clicking Sign in 1 and the Create a new account link 2.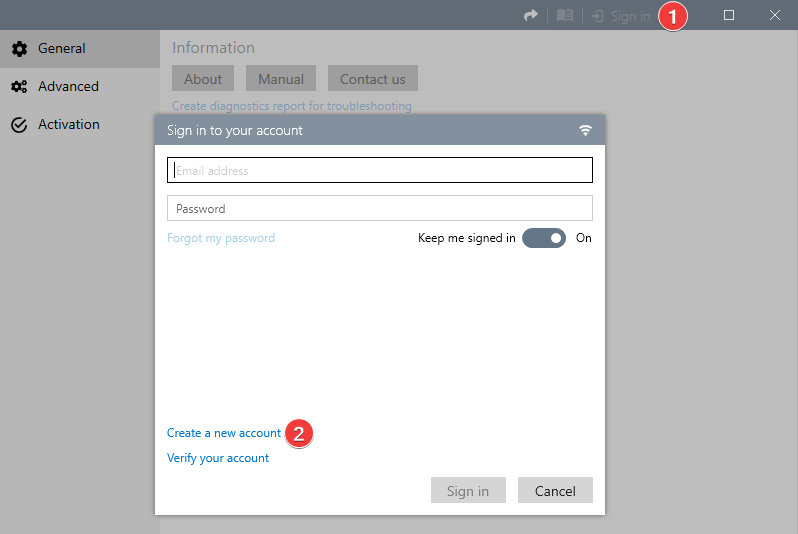 Enter the necessary information in 3 and register your account by clicking Register 4.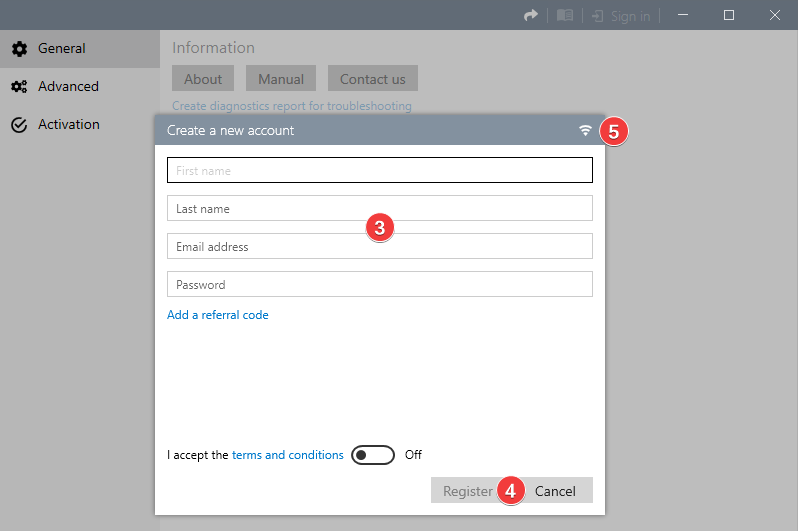 To find out whether the application has internet access, hover over 5.
If you used the same email address to place an order, you can proceed with activating your product key as your account is verified automatically. Otherwise, you first need to verify your account.
A verification code 6 has been sent to your email address.

Enter the verification code in 7 and verify your account by clicking Verify 8.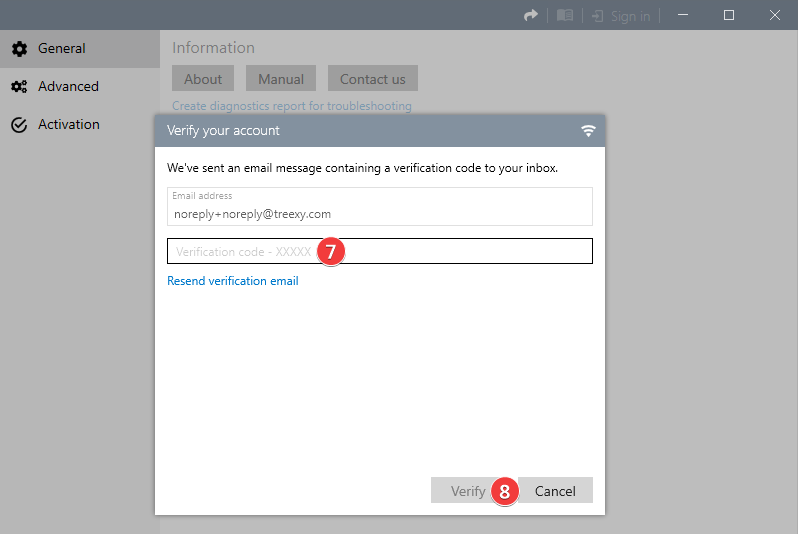 Activating your product key
After you're signed in to the application, you can click on your name 1 and Activate product 2.

Enter the product key from the confirmation email in 3 and activate your product by clicking Activate 4.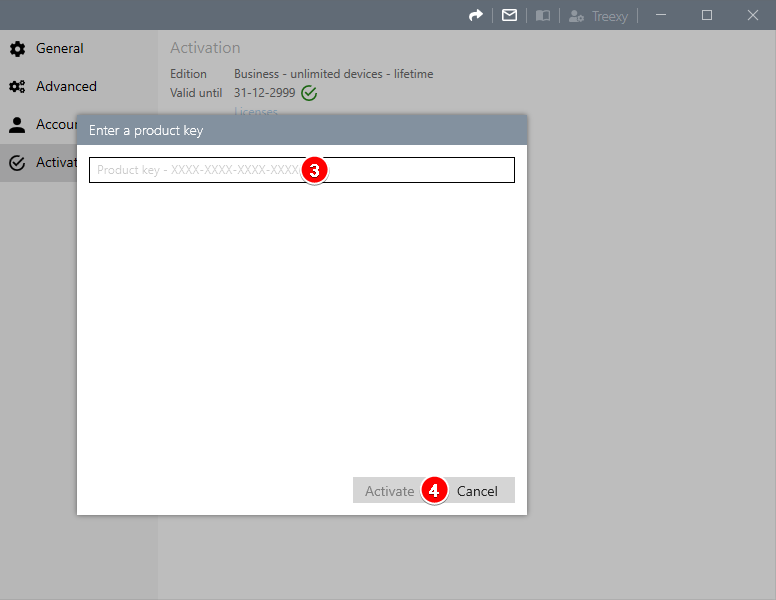 You have now successfully activated your product.
A product key can only be used once. If you reinstall Windows, or if you bought a new PC, all you need to do is sign in to your account again.
Additional information
All orders placed in our shop are processed by our reseller, FastSpring. If you'd like information about a payment you have made, such as a credit card charge, you can contact FastSpring. For questions about our products, our shop, or refunds, you need to contact us. You can also use support to get an immediate answer to almost everything.